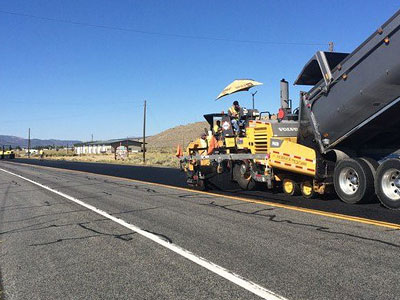 A long-span bridge is a structure that spans more than 120 meters. These bridges are used to cross a relatively large river, valley, or other such natural formations. Some of the most prominent examples of long-span bridges include the Akashi-Kaikyo Bridge, which spans around 3,911 meters, and the Quebec Bridge that spans about 987 meters.
At Herback General Engineering, we understand the dynamics and architecture of these structures; so, we can construct a stable bridge for your project. Our team has worked on several private, public, state, and federal bridge projects with the help of several local subcontractors.
Long Span Bridge Design
There are different types of long-span bridges around the world. Every design has some advantages and disadvantages, and you need to choose an option based on the terrain. Here is a look at the six most prominent designs:
Continuous Plate Girder Bridges – This is one of the most basic designs today and can be used to span anywhere between 100 and 300-meter distances without any safety concerns.
Continuous Steel Tubular Bridges – Steel tubular bridges have a rigid box girder acting as the support structure for the deck. This ensures the bridge is secure and can handle different kinds of environmental forces. However, the structure isn't very flexible, which means it doesn't move as quickly with the movements of the earth.
Steel Arch Bridges – Steel arch bridges are structures where a large steel arch supports the deck. The most notable bridge with this design is the Sydney Harbor Bridge. It can support a long span easily and looks aesthetically pleasing.
Cantilever Truss Bridges – The cantilever truss design is also suitable for a 200 to 500-meter span range. It is one of the older bridge styles but is still considered a suitable choice for modern structures. The design has fallen out of favor because it takes a lot of time and can be expensive.
Cable-Stayed Bridges – This design is suitable for spans ranging from 200 meters and 500 meters. Unlike suspension bridges, these structures have stiff and inclined cables supporting the bridge deck, making them an excellent solution for shorter spans. The design offers good resistance to aerodynamic instability, so the entire structure is safer.
Suspension Bridges – The suspension design is ideal for spans ranging from 300 meters to 600 meters, after which the structure must be supported and stiffened to be durable. The bridge has towers, cables, suspenders, and anchorages supporting the deck. Strong foundations support the towers that give the structure more stability.
As experts of long-span bridge construction, we understand all these designs well and can recommend the best choice for your requirements. Our team has built bridges in Arizona, Nevada, California, and other such areas of the Western United States so you can trust in our quality.  If you want to know more about long-span bridges, get in touch with Herback General Engineering. Please use our contact us form or give us a call at 775-267-6800.