Underground Wet: Sewer, Storm & Water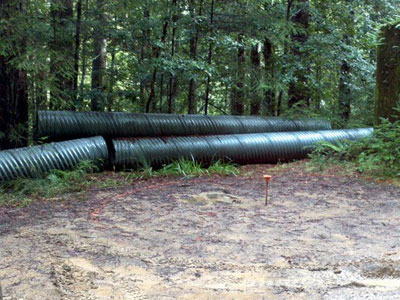 Many essential components of a building are hidden underground. Things like sewers, storm drains, water supply pipes, utility pipes, etc., are all installed underground to keep them out of the way and ensure they are protected from the elements.
At Herback General Engineering, we can install sewer, storm, and water lines efficiently. We have worked on several projects in Nevada, Arizona, and California. Through us, clients have access to an extensive network of local subcontractors who understand the conditions and alter plans accordingly.
Underground Wet Utilities
Underground wet utilities are some of the most critical components of any construction project. Almost every building requires bathrooms, washrooms, plumbing, and other such fixtures. The underground pipes connect these systems to public infrastructure. Here is a look at what kind of underground utilities we can install:
Sewer lines
Water supply lines
Storm drains
Irrigation pipes
Recycled water pipes
Sprinkler Systems
Installing these structures requires a lot of planning and effort because you want to ensure the ground remains stable and the utilities can handle the pressure. Our licensed experts will make sure the systems are durable and resilient, so you do not have to deal with problems like broken pipes or massive leaks.
Underground Piping Installation
We have worked with Federal, State, local public, and private civilian entities for installing different kinds of underground pipes. Our experts can handle small scale and large-scale installation effectively. Here is a look at the process:
Inspection – The first step is to conduct a thorough investigation of the area to determine if any underground utilities or installations are already present. We use the latest technology to map the area and find a way between all wires, telecommunication lines, and other fixtures. A team of experts also conducts a detailed soil and ground analysis to determine its stability. Some lands are not suitable for underground pipe installation.
Plan of Approach – Once we have the information needed, our team develops a plan of approach. This involves determining the location of trenches, depth of installation, planning around surround utilities, and other such factors. Experts will also take the local regulations and earthmoving requirements into account before creating a plan.
Installation – We use proven techniques and efficient tools to carry out an installation. Large-scale projects require significant earthmoving, and we will handle this carefully if there are utilities present in the ground. Our goal is to make sure all pipes are installed efficiently without destabilizing the surrounding structures. Wet utility installation requires specialized components that can handle the corrosiveness of water and earth pressure effectively. We use certified and reliable materials for this installation.
Grading – After all the utilities are installed, the ground is graded and stabilized so you can build new constructions or develop the landscape.
If you want to know more about underground utility installation, get in touch with Herback General Engineering. Please use our contact us form or give us a call at 775-267-6800.